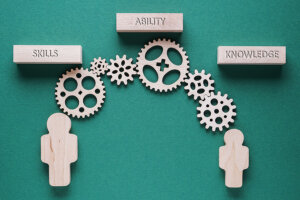 An ERP software consultant provides guidance on the strategy, design, building and/or implementation of business software, specifically enterprise resource planning (ERP) software. They are usually information technology professionals who conduct their business alongside of developers, or they may be developers themselves.
As consultants, they offer expert advice and an unbiased, independent assessment of your business' plans, focusing on technology weak spots and areas for improvement. They propose solutions and offer support during the decision-making process. Lastly, they work with engineers, other IT professionals, and the business leaders within your company during the selection and implementation process to ensure your firm has what it needs to use data for better decisions.
The following tips will help you choose a great ERP software consultant. With 478,000 IT consultants in the United States, there are plenty to choose from for your project. Finding the best company is a question of matching the talents and expertise of the consultant with your company's needs, mission, vision, and culture.
Three Helpful Hints to Find the Best ERP Software Consultant
As you prepare you list of software consultants, the following hints should help you narrow it down.
Experience: Experience counts when it comes to finding a great ERP consultant. It doesn't matter whether the software is right out of the box or whether you're working on a custom-build solution. An ERP system is a hefty investment for your company and one that you'll live with for a long time to come. When researching ERP consultants, it's important to look beyond their overall experience. Seek consultants with direct, hands-on experience with the software you're considering as well as within your industry. Such consultants understand the unique nuances and needs of your industry and can help you select appropriate software that needs a minimum of customization.
Knowledge: To determine if your consultant has the right knowledge for the project, ask plenty of questions during the initial screening process. Suggest "what-if" scenarios and ask about their solutions. Don't be afraid to discuss their knowledge with people on their reference list, too. You should feel absolutely free to ascertain if consultants have both the experience and the knowledge that you need to complete your project.
Trial Period: Ask consultants if they'd be willing to undergo a paid trial period. Such a paid experience enables both you and the consultant to make sure you're a good fit for one another. Do not ask for a free trial—most consultants, especially those in high demand, are too busy to offer free work. Just as your company probably doesn't give away free products or services, you shouldn't ask for something for nothing from consultants. A small paid test project provides a hands-on glimpse into what it will be like to work with the consultant over the long-term and also offers a great way to test their knowledge, skills, and experience.
How to Find a Great ERP Consultant
You can search online for a great ERP consultant, but most companies begin their search by asking others in their industry for recommendations. Trade groups, business groups, local chamber of commerce acquaintances, and people you've met at industry events are also excellent sources of potential consultants.
Of course, we'd love it if you call Emerald TC first. We offer highly experienced consultants for your next ERP project and stand by you every step of the way. We have 20+ years of experience and are a Gold Certified Partner for Acumatica and a founding sponsor of the Southeast Acumatica User Group in addition to being a Sage Diamond Partner and CEO Circle Winner. Choose your ERP consultant wisely. Choose Emerald TC. Contact us at 678-456-6919.