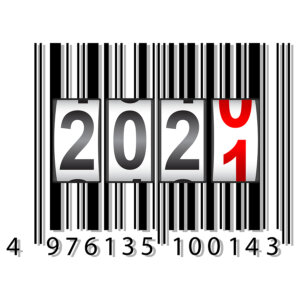 We're quickly coming to the end of the fiscal year for many companies, and it's time to use your accounting software to ensure a smooth year-end close. Now is the time to install all those updates you've been meaning to get to and back up everything before sitting down to close out the year.
5 Tips to Use Your Accounting Software for an Easier Year-End Close
No matter which accounting software you're using, it can be used to make your year-end close simpler and easier. The following five tips can help you prepare for an effortless, nearly stress-less year end.
Communicate and update
Communication is the key to a successful year-end close. As an accounting professional, you must educate department managers about what to expect during the year-end closing process. They may not be familiar with what you need or the deadlines to submit their reports to you, for example. You can save yourself many headaches by taking time to help others understand what's needed so they can prepare, too.
Well before the final deadline, contact department heads and ask them to prepare final budgets for their divisions. Request that they estimate their open invoices or potential work that will span both fiscal years so you can account for it.
Another important step during this time is to review the fiscal metrics set in the accounting software and related budgets and discuss them with department managers. Did these metrics provide a useful benchmark? Were they reasonable? Did they help teams set and measure progress or were they forgotten in the daily flurry of work?
Now is the time to use your accounting software to review budgets, open invoices, aging receivables, and outstanding payables. Prepare for the final close and gather all pertinent information.
Keep current
Your year-end close will be much faster and easier if you've stayed up to date on each monthly close. Reconciling bank statements and credit cards should be a monthly task, not an annual marathon. Likewise, sending reminders to your customers to pay outstanding invoices should be done monthly or even weekly to keep cash flow current.
Check your current accounting software to see if it enables any automation. Automating reminders for outstanding receivables, for example, or even sending emails to customers with open balances can save you quite a bit of time at year's end by closing gaps monthly.
Document adjustments
Be sure to document adjustments made during the course of the year and especially during year-end crunch time. Such adjustments should be noted and passed along to auditors or outside accounting professionals, if you company uses them, to check the books each year or prepare taxes, to ensure accuracy.
Systematize everything
It helps to treat the year-end closing process like a project. Projects have a start date, an end date, and detailed steps. By systematizing the process and documenting it, you can examine it carefully after all steps are complete and note areas of improvement. Having a written process makes it easier for others to work with you next year and to remember all the steps needed to successfully complete year-end close.
Use all resources in your accounting system
Companies often invest heavily in their accounting system, whether it is an enterprise resource planning (ERP) system or a robust accounting tool. Most accounting software today offers a robust platform that can do much more than it's doing now. In fact, experts estimate people use only about 1/3 the total capabilities of their software. Make a New Year's Resolution that you will explore new aspects of your accounting system. Block time on your calendar to read the help text, look on YouTube for training videos, or speak with the software vendor about training resources they recommend. You may be surprised to discover some intriguing timesaving features you didn't know existed.
As you complete your year-end close, if you find your current accounting software isn't meeting your company's needs and you'd like to upgrade, now is the perfect time to do so. Sage 100 offers a great platform that encompasses accounting, finance, and many other features to make managing work and money easier. Contact Emerald TC for more information at 678-456-6919.