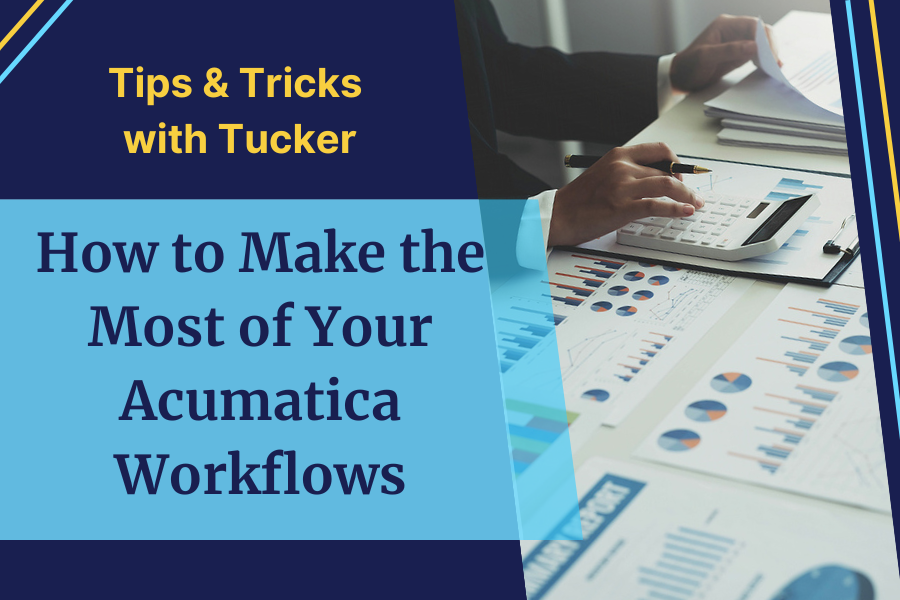 Welcome to Emerald TC's new blog series, Tips & Tricks with Tucker!
I'm Tucker, an Implementation Consultant here at ETC. I'm here to help you make the most of your Acumatica ERP in order to achieve efficiency and profitability. Today, I want to tell you about Acumatica workflows, an essential component of Acumatica ERP.
Acumatica workflows provide a structured way to define and automate the steps involved in a specific business process, such as a sales order or purchase order.
Here are some reasons why workflows are important in Acumatica ERP:
Increased Efficiency: Acumatica workflows help you automate and streamline business processes, reducing manual effort and increasing efficiency. This can result in faster order processing, reduced lead times, and improved customer satisfaction.
Standardization: Acumatica workflows enable businesses to standardize their processes, ensuring that all tasks are completed in a consistent and uniform manner. This helps to reduce errors, omissions, and discrepancies, improving the overall quality of work.
Compliance: Acumatica workflows can help businesses comply with regulatory requirements by ensuring that all tasks are completed in accordance with established policies and procedures. This can help your business avoid penalties and fines associated with non-compliance.
Transparency: Acumatica workflows provide visibility into the status of a particular process, allowing you to track progress, identify bottlenecks, and manage exceptions. This visibility improves communication and collaboration across teams, leading to better decision-making and faster issue resolution.
Flexibility: Finally, Acumatica workflows can be customized to meet the specific needs of your business. You can adapt your processes to changing requirements or unique scenarios, ensuring that your company remains agile and responsive to customer needs.
Using the standard workflow engine in Acumatica: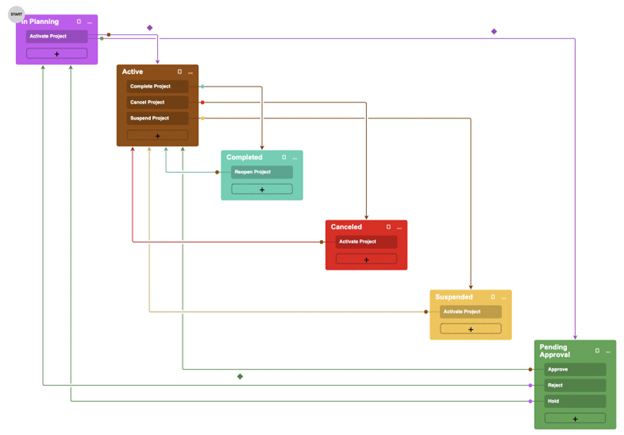 You can add custom actions and set custom fields to update: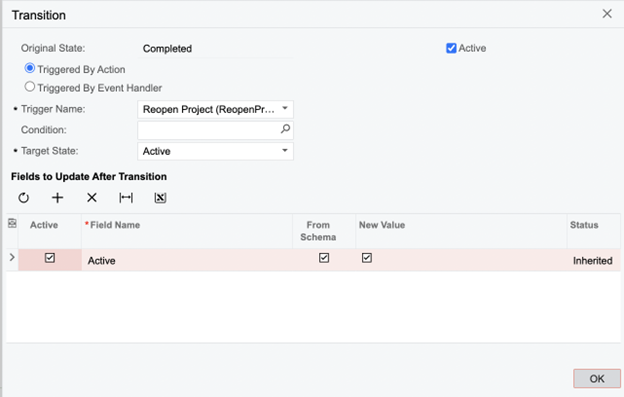 Overall, Acumatica workflows provide businesses with a structured and efficient way to automate and streamline their processes. Workflows help to improve standardization, compliance, transparency, and flexibility, ultimately leading to better business outcomes and improved customer satisfaction.
I'll see you next month with more ways to get the most out of your Acumatica implementation!
Contact Emerald TC if you'd like even more Acumatica support and advice from our experts.