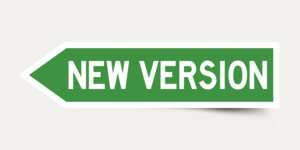 The new updates for Sage 100 2020 rolled out in February, and there are many upgrades, updates, new features, and enhancements added to the popular ERP platform. Customers spoke, and Sage listened—many of the updates are based on customer requests and feedback. If you haven't updated to the Sage 100 2020 version, now's the time, so you don't miss out on all the improvements.
What's New in Sage 100 2020
The updates to Sage 100 2020 encompass nearly every aspect of the software. This includes updates to the desktop utilities, accounts payable, accounts receivable, job costs, and much more.
Desktop Utilities and Imports
You can now access two utilities from the main menu:
Customized imports: If you were using the classic desktop version of Sage 100, this utility can be used to add asks to a public or private folder on the My Tasks tab and add tasks or shortcuts to other programs on the button bar. If you're running both an older version of Sage 100 and the most recent version on the same computer, you can move public and private tasks and shortcuts to the Favorites from this utility.
Logging level: Use this utility only if asked to do so by Sage customer support. The company simply made it easier to find using the Desktop File menu rather than searching for a long file string in the system's log files.
Accounts Payable
Consumer privacy laws worldwide have become stricter. To help you comply with such laws, Sage has made it easier to hide and/or delete personally identifiable information from inactive vendors. In the Additional tab in Vendor Maintenance in Sage 100 2020, you'll find an Encrypt Vendor Personally Identifiable Information utility. Run this utility after you've made a vendor inactive to encrypt their personally identifiable information.
There are also two new options for retaining paid invoices. You can select different periods to tell Sage when to purge paid invoices or retain them for a more extended period.
1099-NEC Added
The IRS has added a new form, the 1099-NEC, to report nonemployee compensation in 2020. You can select it in the following places:
Vendor Maintenance: Default Form field on Additional tab
1099 Payment History window: 1099 Form Type field
A/P Invoice Data Entry: (1099 Payment) Form field on the Header tab
Manual Check and Payment Entry: 1099 Form field on the Lines tab
Other boxes have the names changed slightly to accommodate the new nomenclature of 1099-NEC.
Accounts Receivable
You can now send your customers an email with a link to pay their receivables online. Customers can use the link to pay via direct bank ACH transfer or credit card. If you're using the Paperless Office, a PDF is attached to the email. After customers make a payment, the information can be easily imported into the Cash Receipts Entry.
Inventory Management
Sage 100 2020 has updated the inventory management features. If you have items with expiration dates, you can add the lot or serial number to the file. You can manually enter expiration dates, or you can enter settings to calculate them automatically. You can also calculate sell-by, use-by, and return dates to determine how many days before or after an item's expiration date it can be distributed.
Job Costs
A new field called Recognize WIP when Billing % Complete Jobs can be found in the Main tab in Job Cost Operations. It's available when the Post to General Ledger Work in Process checkbox is selected. It's useful for updating job costs, posting charges to a job that haven't been processed yet, and revising estimates.
More Great Changes to Sage 100 2020
There are many more great updates and changes to Sage 100 2020! If you'd like help with the updates, or if you're interested in converting Sage or another ERP to Sage 100 2020, contact us or call 678-456-6919 for more information.