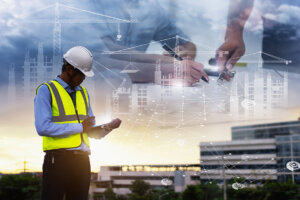 When you first started your manufacturing company, it's likely you used a manual method of job scheduling rather than job scheduling software and that makes sense. After all, when you're starting out, you save your pennies to invest in growth strategies rather than software.
But consider how far you've come. How has your company grown? Have you updated your job scheduling software, or did you update the productivity, accounting, and other software first? If you don't have scheduling software and you're still using a printout on a clipboard to estimate, now may be a great time to consider manufacturing job scheduling software.
What Is Job Scheduling Software?
Job scheduling software works in conjunction with your company's ERP to make scheduling, estimation, and tracking easier. It enables you to quickly create cost quotations and BOMs and then convert these into actual job orders, with the information flowing seamless between the job scheduling software and the ERP.
Improve Costing and Estimates
The right scheduling software helps you improve the accuracy of costing and estimates.
Let's assume you're still working up estimates by hand. That requires you to note all the costs for materials, shipping, time, and other costs, and calculate the final total with a calculator or spreadsheet.
What if you accidentally miss a decimal point? Or transpose a digit? The resulting mistake can range from a minor irritation to a major disaster depending on the size and scope of the error.
With job management software such as JobOps for Sage 100, you don't need to worry about such mistakes. The information is already in the system. Because the job scheduling software communicates directly with Sage 100 ERP, you'll draw the information from a shared list of costs found in the ERP system itself. This information is consistent throughout, so you'll save time and avoid mistakes.
Create BOMs From Estimates
Another time-saving feature is the ability to create bills of materials (BOMs) from estimates. Job costs, manufacturing time, and materials costs and availability can all be accessed through the ERP. Because all the information resides in the same system, there's no need to key the information into another spreadsheet as you may do now with manual job scheduling and estimation. Instead, it's automated for faster, more accurate responses to customer queries and pending orders.
Time Is Money in Manufacturing
In all businesses, time is money, but especially in manufacturing when an idle piece of equipment can mean many thousands of dollars wasted. The combination of JobOps and Sage 100ERP means that all the data you need for estimation, scheduling, and resourcing is at your fingertips. You can improve scheduling and production times by leveraging the system's data for improvements.
Easier access to costing, estimation, and manufacturing data means more accurate information for customers. This leads to customer satisfaction and repeat orders, both of which are invaluable in manufacturing.
It's easy to add JobOps for Sage100ERP to your system if you're already running Sage. And, if you're not using Sage ERP, we can help you migrate to Sage, too. For more information about Sage consulting or Sage products, call 678-456-6919. We are a full-service Sage consulting firm, working specifically with manufacturing companies, and can assist you with ERP implementation, support, consulting, and training.