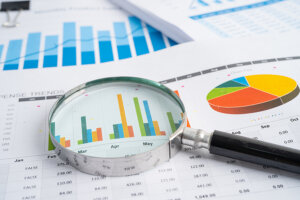 Are you using Excel in conjunction with Acumatica budgeting? If yes, then you're not alone. Acumatica is one of the most popular enterprise resource planning or ERP systems on the market—and, of course, Excel is by far one of the most popular spreadsheet tools around. The Velixo Reports tool uses Excel to build out reports using Acumatica data that makes Acumatica budgeting easier and more user-friendly.
Velixo Reports and Acumatica
One of the many reasons users love Acumatica is that it is flexible, both in terms of its deployment and the tools with which it integrates. Acumatica is built to accommodate the needs of the users, the companies who depend on it for business insight and management. Through its many partnerships, Acumatica has increased its usability and user friendliness by adding third-party tools and making it easier for third parties to add their tools to the system.
One such tool is Velixo Reports. It is an Excel-based reporting tool, built from scratch by Acumatica experts, which comes with 50 functions built right into the reporting tool that align with Acumatica general ledger. The result is easier, better, and faster Acumatica budgeting.
Using Velixo Reports for Acumatica Budgeting
It's as easy as 1-2-3 to set up and use Velixo with Acumatica.
Connect Excel to Acumatica using Velixo.
Just use your Acumatica login credentials to connect Excel through Velixo. You'll see a ribbon added to Excel that adds Velixo reports once they are connected. There will be 50 functions added, designed to work in conjunction with Acumatica. This includes functions related to general ledger management, project data, and general inquiries.
View real-time results when working with data.
As you build reports such as Acumatica budgeting items, you'll see the data change. These live reports mean you'll always have the most up-to-date information from Acumatica. And you'll be able to see the report you're building using actual data.
You can build any type of report using Acumatica data. Cash flow statements, sales dashboards, budgets, allocation and accrual calculations, intercompany sales eliminations, and project progress reports are just some examples of what our customers have created with Velixo Reports. You can also add charts, graphs, and more through Excel.
Why Use Excel?
There are great reporting tools on the market. So why use Excel?
As we've mentioned, Excel is one of the most popular spreadsheet programs on the market. It's ubiquitous. In fact, it's so common that other companies tend to design their spreadsheet programs around Excel formulas and functions. People who have learned Excel can easily and quickly master new spreadsheet programs because they are very similar to Excel.
Because Excel is so common in the workplace, most, if not all, of your managers will have learned at least rudimentary Excel skills. This includes creating spreadsheets and basic charts and graphs.
Instead of downloading data and then uploading it again into Excel, connecting Acumatica through Velixo reports streamlines the process and ensures live data is used in the system. Information is never outdated, and you don't have to worry about making mistakes during export and import. Velixo takes the work out of it and makes it faster, easier, and better to work with Acumatica budgeting data in Excel.
Emerald TC
Emerald TC carries software for manufacturing automation, financial reporting, inventory tracking, and more. We can help you choose the right accounting software, ERP system, payroll, or other software for your needs. Contact us or call 678-456-6919 for more information.