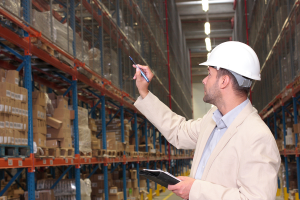 One of the biggest challenges facing many industries—especially manufacturing—is labor shortages. Skilled laborers are in high demand, and many businesses are struggling to replace employees that quit or were laid off during the pandemic. Diversifying your hiring pool, offering incentives, and raising salaries are all ways to attract talent to your company.
However, having the right software is also essential. A modern ERP connects your business data, automates key processes, and improves the efficiency of your company. It also raises job satisfaction, encouraging your employees to remain with your business. While there is no easy answer to labor shortages, choosing the right ERP strategy can do much to alleviate the problems caused by such shortages.
Let's look in more detail at three ways in which a good ERP strategy can help you overcome labor shortage challenges.
Increasing Efficiency with an ERP Strategy
In the first place, your ERP strategy should keep efficiency as a high priority. An ERP can do wonders for your company's productivity and efficiency by automating many key functions across many departments. Depending on which add-ons or modules you use, your ERP can automate payroll, tax documentation, data gathering, error reporting, demand forecasting, and more.
By automating repetitive manual tasks, your ERP will free up time for your employees to focus on higher-level tasks. If enough time is saved, you may be able to eliminate an empty position entirely. At the very least, your ERP strategy will be saving your existing employees hours of their time and allocating resources in a more informed way.
Enabling New Functionality
Not only will a good ERP strategy focus on automating new tasks, but it will also focus on the new possibilities created for your company. Cloud ERP systems like Acumatica make it possible for employees to work remotely or while traveling. You can also use a cloud ERP to allow workers access on their mobile devices, which comes in handy on the warehouse floor, for example.
In addition, most ERPs are now including AI-driven features and machine learning to take your ERP functionality to the next level. Data-driven decisions are at the heart of these new changes and will allow you to think more strategically about your business operations. Although these features are still being developed, they are already reducing employee workload and providing important visibility into business operations.
Improving Job Satisfaction
Your employees will directly benefit from your ERP strategy focused on efficiency and new functionality. They will not have to spend as much time on repetitive tasks, and they will be empowered to see the big picture and make data-driven decisions. They will also be more connected to each other, able to collaborate across teams and departments.
Not only that, but younger workers expect a smooth technological experience at whatever job they choose. Prioritizing employee flexibility and freedom will pay great dividends: happy employees and greater employee retention. Especially in fields like manufacturing, which younger prospective employees may be more reluctant to enter, modern technology can be a game changer.
Like What You're Hearing? Contact Us Today to Learn More
If you're looking for a great cloud-based ERP, look no further than Acumatica. Read this free solution brief to discover more about how using Acumatica allows you to face the challenges of labor shortages in your industry.
Whether you're in the market for an ERP or interested in improving your current ERP strategy, Emerald TC is here to help. Our experts have years of experience implementing, customizing, and integrating the best business software out there. Contact us today to get started.