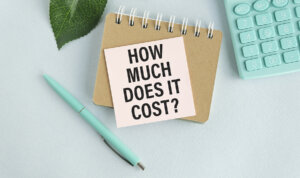 Search for "What does Acumatica cost" and you'll find a bunch of answers. You may end up wondering why it's challenging to determine how much software costs. After all, it's usually X or Y per user, right?
Not with Acumatica. Acumatica offers flexible licensing options. For example, one option is that Acumatica calculates its costs based not on the number of users per business but on the actual system use. This makes it both easier and more challenging to answer the question, "What does Acumatica cost?" Here's a closer look at the costs of Acumatica for the average business.
Understanding Acumatica Costs
Acumatica offers two basic licensing models:
Traditional model
Use-based model
The traditional model is based on the number of concurrent users. It's similar to most software pricing models in which end users are charged by the number of seats, or licenses, they need.
The use-based model is the more flexible of the two, but also the more challenging one to come up with an accurate answer for Acumatica costs. This model is an unlimited end-user model that charges on the frequency and number of resources required.
Acumatica's Use-Based Model: Unlimited and Flexible
Acumatica's use-based model is unlimited and flexible. It's easy to scale up or down, depending on the needs of the company, and it can easily accommodate seasonal growth, challenging accounting needs, and unusual company requirements.
The use-based model is available for all industry modules, which makes it perfect for companies who need unique combinations of modules. You'll pay only for what you need, whether it's basic accounting or specialized modules for construction, field service, distributions, or e-commerce.
In addition to the modules you choose, another factor that affects the costs is the deployment model chosen. Cloud and on-site versions are available. And, if your company already has a cloud-hosting provider, that weighs into the cost, too, since Acumatica may be able to leverage your existing relationship with your cloud service provider.
Acumatica Costs: What's Your Budget?
Lastly, of course, is your budget. Just as when consulting a home builder, where you can choose to build a small, simple log cabin or a huge mansion; so, too, can you choose to deploy a basic Acumatica system or a complex, multi-module, hybrid cloud system. It all depends on your company's needs.
The Acumatica Consulting Process
As you can see, implementing Acumatica isn't as easy as choosing a software from a catalog and paying for your purchase. Every installation of Acumatica is unique, which is why Emerald TC takes time to get to know you, your business needs, and any unique problems that Acumatica has to solve. We can recommend the best setup to help you achieve your business' goals and KPIs.
For more information on Acumatica, we invite you to view our resources. Then, after you've gotten to know Acumatica a bit, check out a few of our articles and give us a call.
Acumatica resources:
Emerald TC
Emerald TC provides software and consulting for manufacturing companies. We can help you choose the right accounting software, ERP system, payroll, or other software for your needs. Contact us or call 678-456-6919 for more information.