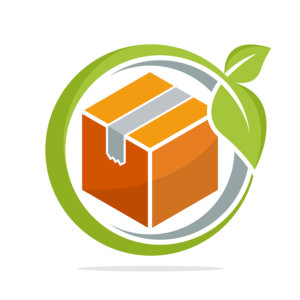 Sustainable packaging is all the rage now in the food manufacturing industry, but what does it mean?
Surely, we all care about the environment. No one wants to see polluted rivers, streams, soil, and air. Sustainable packaging promises to reduce the amount of pollution created through the manufacturing and use of packaging.
In the food industry, packaging plays several vital roles. It enhances sales of products by creating an appealing container for food products. It must adhere to food safety guidelines and ensure that the contents are free from tampering and safe to eat. It must ship well, and yes, it must also keep food fresh. That's a tall order. Now consumers also want their packaging to be sustainable.
The Demand for Sustainable Packaging in the Food Manufacturing Industry
Packaging Digest conducted a study in 2017 which found that 92% of respondents believe that sustainable packaging is more important than ever before.
According to this same study, 74% of companies emphasize using recycled materials in their packaging. Brand owners take responsibility for educating consumers about sustainable packaging, making it important for food manufacturers to work directly with their clients' brand managers to develop alternatives to traditional packaging.
Defining Sustainable Packaging
Sustainable packaging is loosely defined as any packaging material that reduces waste. While consumers are concerned mostly with reducing post-use waste (recycling containers, for example), food manufacturers are increasingly looking at how packaging is produced. The less waste created during the entire packaging creation cycle, the better.
Sustainable packaging is:
Safe to use: It does not exude questionable chemicals into food products.
Easily recycled: Consumers know how and expect to recycle it. They can add it to a town recycling bin or know how to recycle it without thinking too much about it.
Provides a low impact on the environment during manufacturing: Manufacturers' production methods are coming under increasing scrutiny from environmentalists. Sustainable packaging should be made from methods that do not create residue or waste products that harm the environment.
Use renewable energy for product: Another bonus is if the packaging materials were made using renewable energy such as solar, wind, or hydroelectric power.
Meets requirements, laws, and standards for food safety: It goes without saying that all packaging materials, sustainable or not, must meet laws and standards for food safety.
The Cost of Sustainable Packaging
With all these requirements, it may seem impossible for food manufacturers to meet all the checkboxes for sustainable packaging. Add into that the need for profitability and one must question whether the cost of producing or using sustainable packaging is worth it.
The good news: Sustainable packaging can save companies money.
Wal-Mart tested sustainable packaging for children's products and found that it saved $3.5 million in transportation costs. It also saved money on energy and resource costs. Compared to conventional packaging, newer, sustainable packaging saved the company money.
Food manufacturers have also tested sustainable packaging and found similar results. Coca-Cola switched to sustainable packaging and saved $180 million per year. McDonald's and other fast food restaurants, as well as convenience food manufacturing companies, are also exploring sustainable packaging options.
Sustainable Packaging as a Marketing Advantages
Did you know that Baby Boomers are NOT the biggest generation? The biggest generation is the Millennials, or those born between 1980 and 2000. The Census Bureau reports that there are 83.1 million Millennials in the United States.
Millennials, more than any other generation since the Baby Boomers of the 1960s, are deeply concerned with environmental causes. Developing and using sustainable packaging can be highly appealing to their sense of justice and climate activism. This demographic also views packaged food as normal, often preferring to purchase fast food, prepackaged meals, or other packaged convenience products. By using sustainable packaging, brands can attract this valuable, lucrative demographic to their products and use sustainable packaging as a marketing advantage.
Food Manufacturing: Sage 500
As you consider adding sustainable packaging to your product manufacturing process, Sage 500 can be a powerful adjunct to track, monitor, and help ensure adherence to all safety standards.
Sage 500 is an enterprise resource planning or ERP system. Such systems incorporate accounting, financial systems, operations, inventory control, and more into one software that can be used throughout your company. Sage 500 can be customized to meet your needs for tracking sustainable packaging and other requirements of the food manufacturing industry. It offers a great base package plus plenty of options and customization to make it easier to add sustainable packaging to your products.
With rising consumer demand and increasing expectations that manufacturers do their part to protect and safeguard the environment, offering products in sustainable packaging makes sense. When you're ready to find software to help you manage your new packaging initiative, give Emerald TC a call.
Cloud ERP for Small Businesses with Emerald TC
Emerald TC helps small businesses analyze their needs and choose the best ERP for their businesses. Whether you need sustainable packaging for the food industry or any other manufacturing business, we can help. Contact us or call 678-456-6919 for more information about cloud-based ERP.