Introduction
We all know about the importance of Excel in the financial industry. It's a powerful tool that makes it easy to manipulate data and create complex financial models. However, most people don't realize just how much their finance team loves Excel. In fact, they take many of its features for granted because they're so familiar with them—but there are plenty of reasons why you should love Excel too!
Why Your Finance Team Loves Excel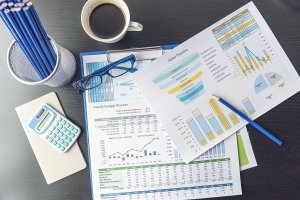 If you are a CIO or IT Admin, you probably wonder why your accounting team continues to rely on Microsoft Excel when you're offering other attractive options.
Excel is the most popular tool for finance teams. It's used for reporting, budgeting, forecasting, and modeling, as well as data analysis and visualization. It's also a great way to share information with your team members who are not in accounting or finance roles.
In this blog post, we will focus on the reasons why your finance team can't kick their Excel habit and how our add-in, Velixo, can provide them with incredible efficiency gains.
An Accountant's Default: Export to Excel
Excel is extremely easy to use.
It's familiar.
If you've ever used Microsoft Office, or even just seen someone else using it, then you probably already know how to work Excel. This is important because it allows your accountants to be more efficient and productive when they're working with data from other sources (like accounting software). They can get started right away without having to learn a new program or spend time learning how the program works.
"Export to Excel" is one of the preferred buttons of CFOs and controllers. They're able to answer their questions themselves, without needing to call another reporting expert, and can create professional reports using all the functionality they know and love in Excel.
However, relying solely on Excel is not without its drawbacks.
First, the risk of error is high if you are relying on clicking and copy-pasting to build a complex report, such as an income statement for fifty branches that need to be grouped and manipulated in a variety of ways.
By the time your report is formatted and ready for distribution, the figures are already outdated! Imagine having to start over multiple times per day because you have new transactions, or because you want to look at a different period.
Furthermore, it is difficult to audit your figures from Excel because your workbook isn't connected to the ERP. In short, how much can you really trust that spreadsheet after you've mashed the data around for a few hours?
The next problem is distribution. It's highly likely that your accounting team builds their reports, which then are shared with others. The distribution process can be time-consuming when the file being distributed is outdated by the time it gets to its destination.
Remember that 50-branch income statement we talked about above? Nobody enjoys manually sending a bunch of different emails with different versions of a workbook!
Why Excel with Velixo
We know that Excel isn't going anywhere. That's why we built Velixo, our Excel add-in that provides more than 80 functions that are specially designed to work with general ledger, project data, and generic inquiries. Let's take a look at some of the reasons why these matter for your finance team.
Skip the Export
Velixo allows you to query Acumatica ERP data right into your spreadsheet, sparing your team the burden of the manual export or copy-pasting process. The data will be up-to-date and can be refreshed at any point with one click!
Velixo's fast data extraction and in-memory calculation engine ensure a frustration-free experience for users. Velixo has developed its own proprietary data extraction and caching technology called Smart Refresh—which is at the heart of our platform—to enable the efficient generation of reports.
Drilldown to Source Data in Your ERP
If your accounting team is reviewing figures on their spreadsheets and needs to audit the figures, they can easily use Velixo's smart Drilldown feature to get detailed insight into the data referenced in a calculation. You can drill all the way down to the original document in Acumatica ERP and review any note, activity, or file attached to it. With Velixo, Excel is simply a user-friendly presentation layer for your data. Your ERP database remains the single source of truth.
Easy to Customize and Distribute Your Reports
Once you have updated and prepared your financial statements, they are typically shared with others. If you are using Microsoft Outlook, Velixo's Distribution List feature can help your team by automating this process.
Simply create a new distribution list, list the recipients of your reports throughout the rows of the worksheet (including any file paths and shared storage locations), choose the file format, file name, and tab selection (if you are only sending one tab, or multiple tabs but not the entire workbook). Then you can add additional fields, such as branch name, to ensure that each recipient receives the data relevant to them.
After your distribution list is built, you can click one button and automatically send all your emails to the intended recipients, with their exact intended data, without leaving your workbook. Then you can use this same list again and again!
See here for a short video on this distribution list feature.
Writeback Data to Your ERP
With Velixo's Writeback feature, you can write back data from Excel to Acumatica ERP.
Your accountants may use Excel to create budgets or perform calculations for complex allocations. Others in your organization, such as salespeople and project team members, might use Excel sheets for quoting customers or building forecasts. Unfortunately, someone still needs to go into the ERP and manually update those records. Velixo allows you to skip duplicate entries by pushing data from Excel into your ERP with our four writeback functions.
Click here to learn more.
Security of Your Data
Your usual ERP password. You don't need anything else to use Velixo. Access Acumatica ERP via OData and the API is controlled by the same credentials used to log in to the web browser or mobile application.
Velixo also supports multi-factor authentication, and a user's credentials are never stored as part of the file. In fact, when using the "Remember Me" feature, the password is encrypted using the Microsoft Data Protection API (DPAPI) and stored with the local Windows profile.
Conclusion
Velixo is a cost-effective, user-friendly, secure alternative for your accounting team, and has the added benefit of reducing the questions and requests you must field as CIO.
And there you have it! Your finance team will definitely enjoy having access to their ERP data directly in Excel. The best part? It doesn't require them to learn any new software or how to use a new platform. If you would like to learn more about why over 900 customers are using Velixo to bring their ERP data to life in Excel, click here to schedule a demo.