Manufacturing Management
ETC works daily with process and discrete manufacturers to increase the efficiency of their operations. We specialize in process-centric, mid-market, multi-location companies, and can apply our experience to your business and your goals. With our solutions and comprehensive support, your business can experience extensive and rapid ROI.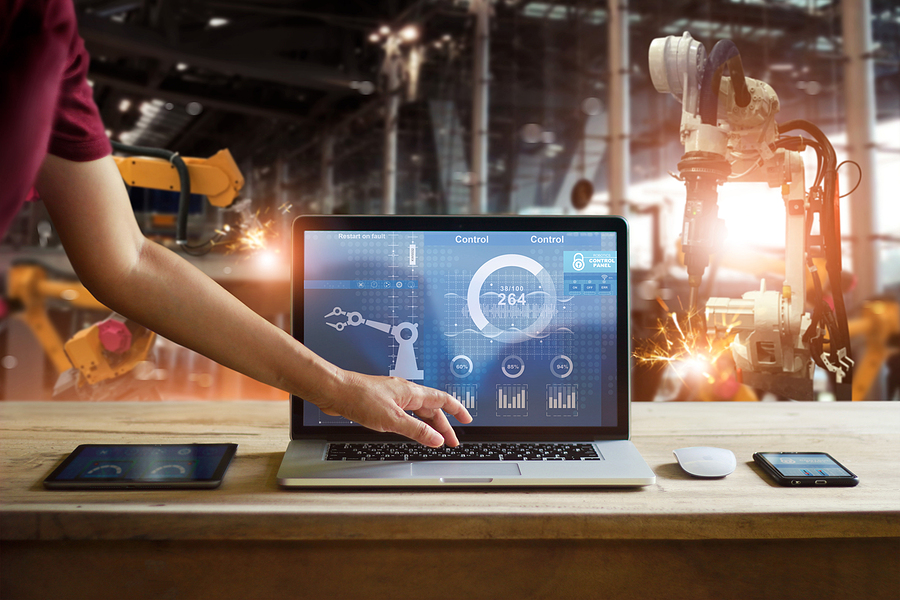 ---
Acumatica Manufacturing Edition
The Acumatica Manufacturing Edition suite combines a state-of-the-art ERP with CRM to effectively support all major manufacturing areas with flexible processes for planning and controlling their operations. Take control of your value chain by bridging the gaps between your material resourcing, production and distribution.
Acumatica Manufacturing provides powerful and comprehensive production management software functionality for many types of manufacturing companies. Capture visibility into your entire supply chain from anywhere and on any device.
Integrate production planning and shop floor with inventory, accounting, customer management, sales orders, purchasing, and financial reporting. Cloud-hosted technology consolidates the disparate touchpoints throughout your business.
Features
Visibility
Acumatica provides manufacturers with visibility and flexibility to adjust assembly according to market demand. Capture a multi-level bill of materials and tailor your product to consumer specification with the Product Configurator, all in a single screen. Because Acumatica Manufacturing is based in the cloud, you can manage all your data points in real-time and stay on top of your value chain from component to assembled part.
The BOM/Routing module provides the structure for all planning functionality, connecting materials, attributes, workflow instructions and costs for each operation. You'll see a simultaneous view of the engineering and financial side of your assembly, including the components of each product along with factors such as expiration dates compared against the project cost.
Quality Management
Track product by lot or serial number and trace lifecycles to the component level throughout your supply chain. Ensure traceability and compliance with an electronic audit trail that provides real-time accuracy.
The Quality Management Suite (QMS) released in 2020 transforms Acumatica Manufacturing into a comprehensive quality management system that empowers you to take control of your recipe management, batch processing and compliance processes. Streamline your traceability management with advanced formulation, product development, quality control, analytics and reporting features.
Advanced Accounting
Finance management functionality is built into Acumatica's manufacturing software with cloud ERP accounting features. Acumatica provides end-to-end visibility of your supply chain expenses along with digital audit trails that allow you to see every payment and cost in real-time. The Estimating module allows you to connect your inventory cost estimates with sales orders data, helping you improve ROI. Centralize your bookkeeping, predict project expenses, and streamline job costing with Acumatica Manufacturing.
Integration with your WMS
Acumatica lets you connect your manufacturing ERP with your Warehouse Management System to create constant visibility into your supply chain. Protect against increased costs and lost time from overstocking or understocking with deep insights and forecasting inventory trends.
Integration with your CRM and Sales
Keep production orders in line with customer needs when you integrate service and sales order management with Acumatica Manufacturing. This integration enables you to automate orders based on historical trends as well as react to new developments based on previous consumer data.
Mobile App
As a cloud-based mobile ERP, Acumatica grants you and your employees improved access to data. With the Acumatica mobile app, manufacturers can deploy an array of new devices onto the production floor, from smartphones to tablets. Acumatica Manufacturing empowers you to leverage these tools to step away from traditional hardware burdens and add greater flexibility to your processes.
---
Process Manufacturing and Quality Suite for Acumatica
The eWorkplace Apps (EWPA) Process Manufacturing and Quality Management Suite is natively built within Acumatica's framework and provides process manufacturers with a modern, cloud-based solution. Based upon over 30 years of delivering systems to process manufacturers, the solution includes the following features to meet and surpass your manufacturing goals.
The combined suite includes:
Handling production losses (line-level, loss factor, constant loss)
Formula/recipe management that supports unit of measurements, conversions, and yield tracking
Formula/recipe based upon weight, volume, and discrete unit of measures
Formula revision control and approvals
Intermediate, finished goods and by-products control
Multi-level process bill of material management
Cost analysis
Laboratory- tracking & analysis of physical & chemical properties
Inspection
Batch production optimization, weighing sheets, super batch, and batch sizing
Product testing
Traceability/Recall
The Process Manufacturing Suite combined with eWorkplace Apps' Quality Management Suite for Acumatica provides a comprehensive solution for process manufacturers which includes product testing, inspection, traceability/ recall and many more.
---
Sage Production Management
Sage Production Management will digitally transform your discrete manufacturer capabilities. Integrating this module with Sage 100 gives you vastly increased flexibility through customized options for production and inventory order tracking.
Benefits
Accurate Reporting: Sage Production Management allows you to track costs beyond just a bill of materials. Real-time, accurate reporting lets you track budgets and costs and then rapidly adjust materials, inventory, and processes. The module supports labor tracking and other job-related elements, which gives you a complete cost picture.
Real-Time Visibility: Real-time progress reports on item status informs you where you are in the supply process and helps you keep your customers updated on the progress of their orders. Supporting accurate expectations improves customer satisfaction.
Optimized Inventory Management: Integrated inventory management allows you to minimize the risk of mistakes from exporting sales order and spreadsheet data. Manually creating purchase orders is no longer necessary.
---
Sage Operations Management
Sage Operations Management gives you rapid, accurate job cost estimates by adding the costs of the job's components: labor, material, and subcontracted services. A complete view of total costs allows you to make the best pricing decision.
Sync up financial and operations data with real-time integration with Sage 100. Minimize the risk of human error by eliminating manual data entry.
With Sage Operations Management, make-to-order manufacturers can streamline the quote-to-delivery process while increasing profits.
Base Modules
Job Estimating/Quoting
After estimating the total cost of a job, suggested prices are calculated using your desired margin or profit.
Use numerous valuation methods including LIFO, FIFO, average cost, and lot valuation
Produces dynamic updates of material costs to reflect recent purchases
Creates detailed cost roll-up from a combination of BOM, estimated purchases, routers, labor, and contracted services
Re-uses past quotes by copying existing templates
Data Collector
Accurately and quickly validate and import both parts and labor transactions.
Eliminates error-prone manual data entry
Gathers data from shop floors, customer sites, workstations and handheld devices
Sales Orders
Simplify the order entry process by generating a work ticket directly from a sales order.
Converts an approved quote to a sales order in one step
Automatically generates a work ticket order
Checks material availability before release
Includes product documentation and procedures specific to the job on the ticket
Purchasing
Sage Production Management tracks the purchasing process in detail to avoid shortages that impact delivery schedules. Materials purchasing takes place when a job requires the material.
Records start date for each step, operation and phase of job
Reviews BOM required for each step and creates a list of needed materials
Automatically generates purchase orders
Optimizes cash flow by ordering only what is needed
Creates dynamic to-do list for every job
---
Scanco Manufacturing 100
Manufacturing 100, the leading mobile manufacturing app for Sage 100, is the perfect solution for manufacturers that are looking to maximize efficiency. Eliminate many manual tasks by incorporating mobile scanning and automation across your warehouse operations.
Manufacturing 100 is a barcode tracking system created for the manufacturing floor. This system can track material issues, labor, item status, finished goods, and time cards. All data are validated real-time and go directly into Sage 100.
Scanco Manufacturing 100 Lite
Manufacturing 100 Lite offers an easy transition for Sage 100 users from the Work Order Module to fully supported Scanco systems. It eliminates manual data entry tasks, delivering accurate, up-to-date information.
Manufacturing 100 Lite includes many of the same capabilities as the full system, such as Material Issues, Labor Tracking, Status Updates, MultiBin capability, and Timecard.
---
Scanco Production Management Plus
Scanco Production Management Plus provides additional functionality when Sage Work Order or Sage Production Management isn't enough. PM Plus supports mid-sized manufacturers of consumer goods or food, as well as distributors with a daily volume of less than 10,000 orders a day.
With all the benefits of Sage Production Management (see above), Scanco Production Management Plus offers greater automation and optimization for your warehouse, including directed put away, bin replenishment, and pick-pack-ship operations. It also supports B2B or B2C omni-channel distribution requirements.
Artificial intelligence (AI) has been making headlines for months. AI can improve aspects of many…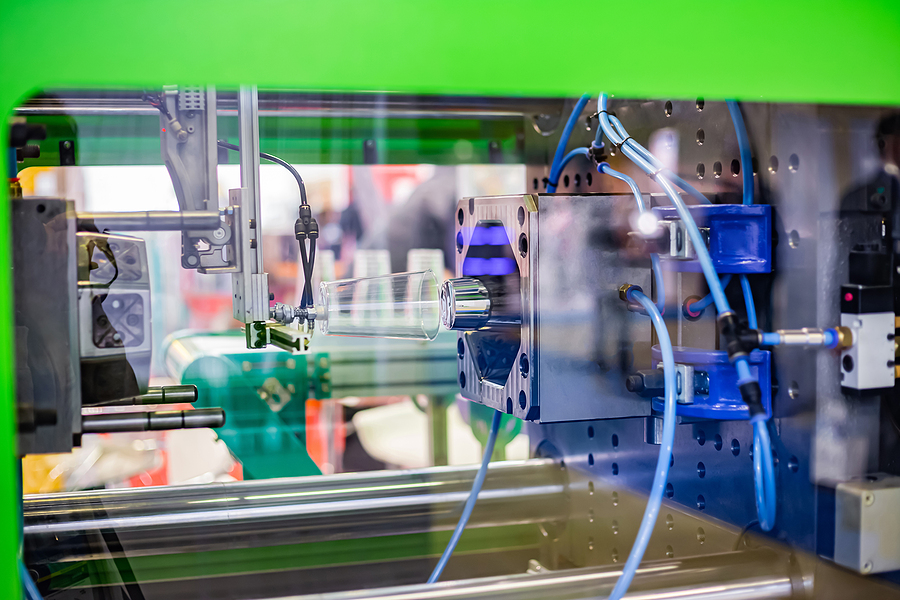 Running a warehouse and distributing products is a monumental challenge. Doing it in the most…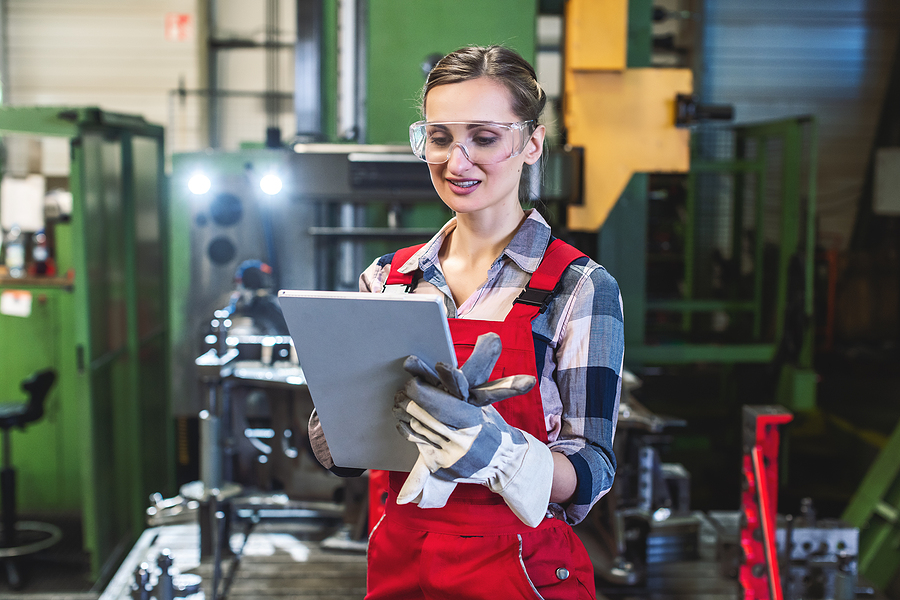 A manufacturing ERP system can resolve many common industry challenges faced by manufacturers of all…