Sage Business Cloud
Sage Business Cloud is a set of business management software for small and medium-sized businesses. This easy-to-use, secure, and efficient business management software and services include accounting, HR and payroll to payments, enterprise resource planning (ERP), and customer relationship management (CRM).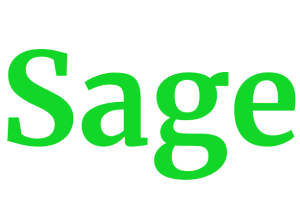 Sage offers a variety of deployment options: in the cloud, on-premises, or both. Many of Sage's solutions also offer mobile options, allowing users to work where they need to work, when they need to work.
Emerald TC has been selling and supporting Sage since 2000, and we are a Sage Platinum Partner and CEO Circle Winner. We provide sales, implementation, training, support, integration, and development services for the following Sage software products:

We can also help you extend your Sage Business Cloud solution with add-on products, custom development, and other services.
---
Sage 100 ERP
Sage 100 offers maximum flexibility to drive profits up and costs down. Its modular design allows you to choose the functionality and platform that best suit your business needs now. As you grow or your needs change, you can add modules and grow with the same user interface moving up to a more powerful ERP system. Its low cost of ownership makes Sage 100 the perfect solution for small to midsize businesses. Customization is easy and upgrade-safe.
Learn More
Sage 100 offers a broad selection of feature-rich solutions, including:
Core accounting and finance
Business intelligence
Customer relationship management (CRM)
eBusiness
Human resource management (HRMS)
Payroll
Manufacturing
Distribution and inventory control
A Modern Interface With Subscription Pricing
Sage 100 provides more flexibility in a modern package.
A Sage Subscription Plan allows you to manage your cash more efficiently and effectively. By spreading the costs of your software contract over monthly payments, you don't need to make a large up-front investment. Plus, you have the ability to adjust costs to the actual usage of your solution on the go and adapt to new business needs by adding or removing users and/or functionality. This provides the peace of mind that you will continue to receive the support and software upgrades that keep your system running at optimal levels.
Sage 100 Payroll 2.0
Take the hassle out of processing payroll and deductions calculations with Payroll for Sage 100. This add-on module will streamline your payroll data entry process providing you with the ability to process at a fraction of the cost and time of a manual payroll system or outside service bureau.
Learn More
Important features include:
Process multi-state and local taxes
Process paychecks for up to 36 bank accounts for each company
Track benefit accrual and 401(k) accounts
File W-2 forms electronically using Federal and State eFiling and Reporting
Keep data safe with additional security levels
Add the Direct Deposit module and generate entries, process paychecks and produce an ACH file. Employees can view their information on the self-service viewer
Create quarterly and annual reports for management and tax filing
Update payroll postings to the general ledger
---
Sage 300 ERP
Emerald TC offers expert sales and support for Sage 300 ERP. Our consultants have years of experience tailoring your Sage solution to fit your needs. Contact us today to see how we can improve your systems and processes to boost your business's profitability.
Sage 300 focuses on providing top-of-the-line financial tools such as general ledger consolidation, instant bank reconciliations, AP withholding, project and job costing, and payment processing. Manage multiple subsidiaries or franchises with ease. Sage 300 offers multi-currency capabilities and multilingual interfaces for international companies. Choose from among a wide variety of modules to help your business manage everything from finances to project tracking to managing sales and inventory. Sage 300 works with any cloud provider.
---
Sage 500 ERP
Emerald TC offers expert support for your existing Sage 500 ERP. Our consultants have years of experience tailoring your Sage solution to fit your needs.
Technology advances are transforming the business world–sometimes keeping up can seem daunting. Emerald TC can help you maximize your investment in your current software and help you thrive in this new business environment.
Emerald TC offers add on modules, software and full support for Sage 500. And if what you need doesn't exist, we also offer customization for all Sage 500 users. We have worked with many companies to develop wholesale, manufacturing, distributing, and retail models that utilize Sage 500 along with an e-commerce platform.
Emerald TC has over 100 clients using Sage 500 and we can help you too! Contact us today to see how we can improve your systems and processes to boost your business's profitability.
With Emerald TC, you get:
A master developer who has worked with Sage 500 since version 1.5
A Top 25 reseller of Sage products
A Top 3 Sage 500 partner in the United States
A Sage Business Partner Advisory Council member
---
Sage Fixed Assets
Easy to install, customize, and use, Sage Fixed Assets is a comprehensive, seamlessly integrated fixed asset management solution perfectly suited for businesses and organizations of any size. Sage Fixed Assets accounting software provides fixed asset depreciation calculations for financial and tax reporting, asset inventory reconciliation, customized reporting, and construction in progress management.
---
Sage HRMS
Improve HR policies and make smart decisions with Sage's comprehensive, customizable HR software for small and medium-sized businesses. Sage HRMS includes HR, payroll, benefits, training, and compliance solutions. Sage HRMS helps you focus on hiring and retaining the best talent by eliminating redundant data entry, producing powerful analysis and reports, and ensuring compliance.
Learn More
Benefits
Insightful Reporting: Utilize over 100 standard reports that can be previewed, printed, or exported.
Benefits Tracking: Track unlimited benefits plans, generate reports, create eligibility criteria, and smoothly calculate premiums and benefits costs.
Manage Time Off: Track all types of time-off in one place.
FMLA Tracking: Assign regular leaves of absence, track medical certification and recertification dates, manage and report on leaves of absence covered by FMLA, and record all FMLA time taken.
U.S./Canada Government Compliance: Accurately manage data to comply with government regulations in both the United States and Canada.
---
Sage CRM
Sage CRM is a customer relationship management system that can adapt to your changing needs and grow with your business. Available on-premises or in the cloud, Sage CRM provides the tools you need to quickly automate business activity workflows. When integrated with Sage ERP, you can enjoy more business insights, greater efficiencies, and a single, customer-centric view across your entire business.
Learn More
Accelerated Sales
Sage CRM provides visibility into all current and historical account details, activities, and opportunities so you know where to focus your best sales efforts.
Targeted Marketing
You can easily track and assess emails and outbound calls with precision and ease.
Exceptional Customer Service
With Sage CRM, you can quickly search and update contacts, opportunities, leads, and cases as well as leverage a centralized knowledge-base and a set of powerful reporting tools to better serve your customers.
Business Visibility with Sage ERP
When you integrate Sage CRM and Sage ERP, you achieve end-to-end visibility and a single view of the customer, where each department is working with and consistently communicating the same information. Duplication of data is eliminated, and customer activities are handled with ease and efficiency.
Easy Configurability
Software workflows and processes automate tasks, which increases productivity and ensures that no important task gets missed. You can create personalized modules to manage events, projects, and more in just minutes.
Mobile Access
Sage CRM gives businesses access to critical customer information in real time on any device, regardless of their location. Your sales and customer service teams can easily view and update contacts, opportunities, leads, and cases when on the road or at customer sites.
Email Marketing
Sage E-marketing for Sage CRM gives businesses built-in email marketing, allowing you to build campaign lists, design effective emails, and deliver your messages to the right people at the right time. Responses to your email campaigns can be analyzed in real time.
Social Media Engagement
Sage CRM allows you to better engage with customers and prospects across social channels such as LinkedIn, Twitter, Yammer, and Facebook.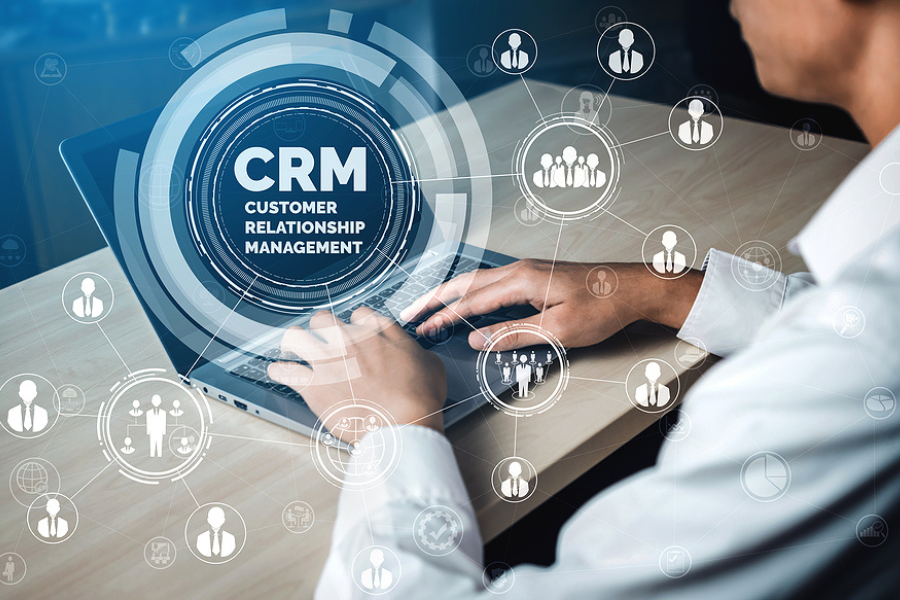 Employee productivity—working effectively and efficiently toward a business goal—is key to the success of a…
Implementing an ERP in your business can be a complicated project. In addition to installing…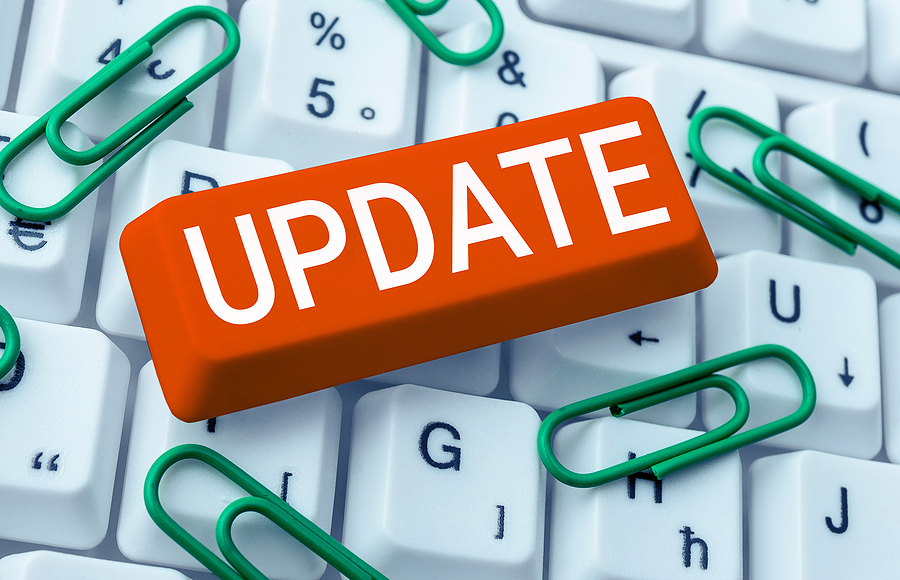 There will not be a fix for the printing issue on Windows 11 for the…