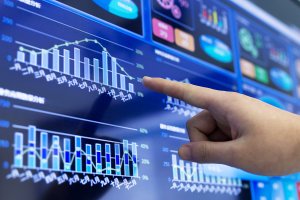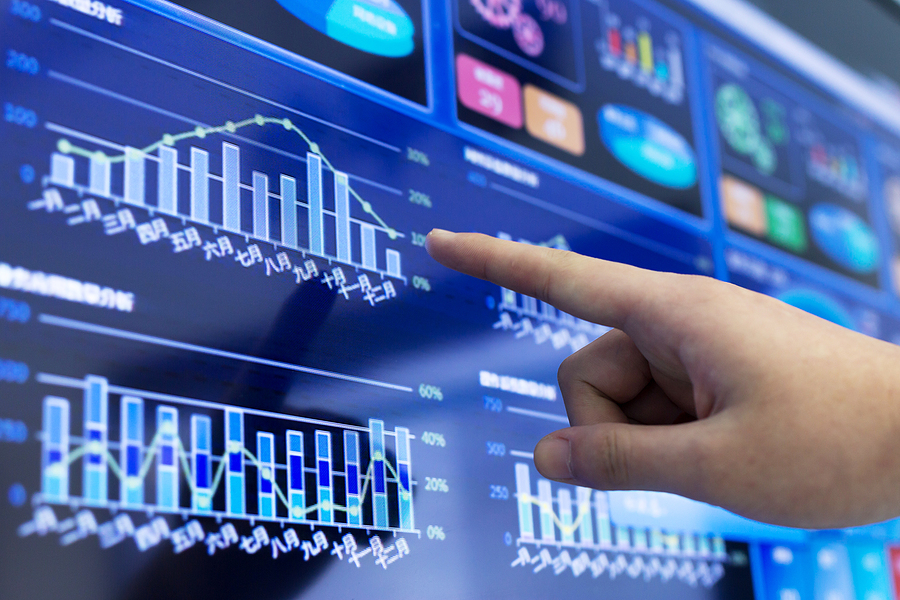 With the release of Acumatica R2 2022 and other late year software releases, we are seeing several ERP reporting trends. A report from Deloitte incudes several interesting items in its ERP trends report including data visualizations and predictive analytics.
Data Visualizations
Data visualizations bring numbers to life. Instead of looking across long lists of numbers, data visualization takes groups of numbers and puts them into images. An example may be sales data, which can be transformed into pie charts (to quickly show sales by category), line graphs (which show trends up or down), and so forth.
A few ERP reporting trends we've noticed that align with data visualizations include:
An emphasis on data displays for mobile devices. Acumatica R2 2022 recently updated its mobile app to ensure the app mirrors the user's dashboard. Other companies are following the trend, making their data visualizations just as accessible on mobile devices as on computers.
Drag and drop tools to make creating data visualizations easier. As people have grown more accustomed to drag and drop features in everything from their productivity software to image enhancing software, it makes sense that ERP reporting trends would include this feature. Numerous data visualization programs, as well as ERP systems, include drag and drop functionality.
Customizable dashboards based on user role. These dashboards offer the ability to customize the data visualization based on the user's role and preferences. There are no "one size fits all" data reports, so why should dashboards be available in only one layout? The ability to focus dashboards on different data given a user's role offers excellent improvements in usability and productivity.
Predictive Analytics
When it comes to predictive analytics, there are also some trends that intersect with ERP reporting trends. These include:
Plug and play ease: Among the ERP reporting trends, the ease with which anyone can pick up and use predictive analytics is startling. It wasn't so long ago when companies had to hire specialized coders to build scripts to run predictive analytics programs. Now, many ERP systems come with some level of predictive analytics built right in.
Text predictive analytics have moved from the ubiquitous autocorrect into the ERP system. These are the systems that finish words for you and seem to get better over time. Many systems rely on some form of artificial learning, which begins to recognize patterns in what a user types to offer more accurate and fine-tuned predictive responses.
The ease with which predicative analytics has entered ERP systems. Among ERP reporting trends, the fact that predicative analytics has moved in a short amount of time from an uncommon feature to a common—and highly desirable—feature demonstrates the power of predictive analytics to improve business outcomes.
Two Examples of Systems with Data Visualizations and Predictive Analytics
Many systems include some level of data visualizations and predictive analytics, albeit rudimentary ones. However, two stand apart for their ability to easily integrate into many small and mid-sized company ERP systems.
DataSelf offers powerful data visualizations. Over 5,000 reports are available "out of the box" and users can customize any of these reports to suit their needs. The easy and intuitive interface makes the ramp up period shorter for DataSelf users, and users can expect to reap substantial benefits very quickly when using DataSelf with ERP systems such as Acumatica.
Velixo also offers intuitive, out-of-the-box functionality. The program connects to Excel, bringing Acumatica into Excel and offering 50 functions to transform the data into valuable reports. It's a great time saver for companies seeking a faster and more cost-effective way to harness data for better decision making.
Whether you're looking to get more out of your existing ERP system or tapping into the many systems that integrate with it to add additional functionality, assessing ERP trends can help you stay on top of the many changes in the industry and pick the best features for your business needs.