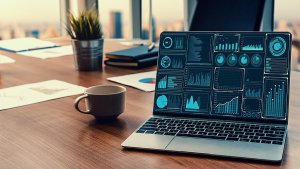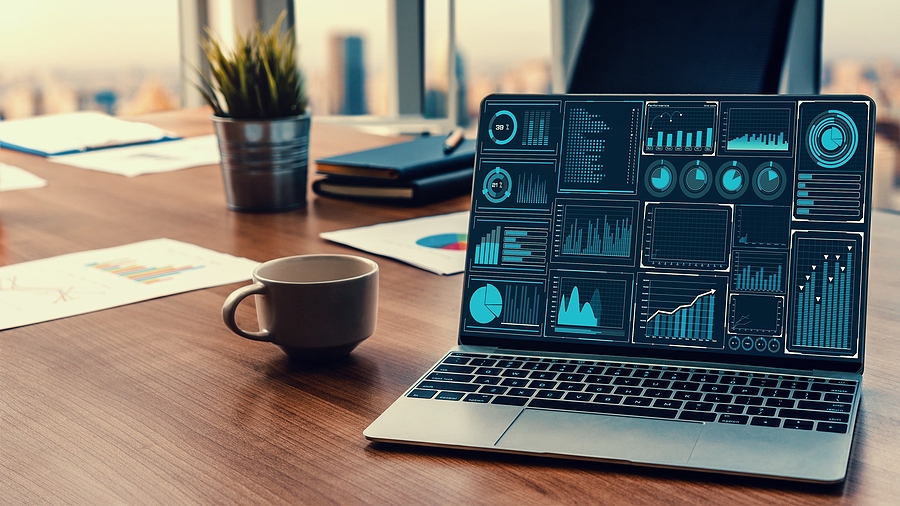 There are many business intelligence benefits, but most companies aren't aware of the power of a strong business intelligence (BI) system supporting their operations.
A business intelligence system is a dedicated infrastructure to collect and analyze large amounts of data. It often runs in conjunction with an enterprise resource planning (ERP) system to form a comprehensive data center that offers excellent end-to-end visibility into all aspects of the business. BI platforms often power reporting capabilities, enabling multi-faceted views into data.
BI systems support data mining, data analytics, data visualizations, and similar processes.
Five BIG Business Intelligence Benefits You Need Now
Now that you know what a business intelligence system is, how can your company benefit from using one?
Data-driven business decisions
This is perhaps the biggest benefit of all—data-driven business decisions. Companies often use data to make decisions, but that data may only provide a partial glimpse into what's going on within the company. Using BI is like putting on a pair of 3D glasses and watching a movie you've seen many times transformed by the depth and dimension of data available. Because BI data can be mined, new insights can be gained which can lead to improved decision making. Data visualizations can help managers see patterns in existing data that were hidden in the raw numbers. The more that data can be used in multiple ways, the better.
Faster analysis
Another big benefit of using a business intelligence system is the speed with which they can process huge inflows of data. BI tools draw data from multiple sources, pulling it into a data warehouse where it can be stored or analyzed in multiple ways. Many systems are cloud hosted, giving them the ability to source data from far-flung locations. The specialized nature of BI systems, along with the faster inflow of data, make the data readily available for decision making.
Intuitive dashboards
Drag and drop reports, user queries, and tables (and other visualizations) in a business intelligence dashboard make the system highly intuitive. Users can find what they need faster in a BI system than in many other systems. The rapidity with which data arrives in the warehouse and can be analyzed also lead to dashboards that reflect the most current information.
Improved competitive advantage
When your company understands its data, it understands its strengths and weaknesses. Then, it can position itself around strategic advantages and strengths supported by this data. Data can be used to time entries and exits into various markets, new product launches and more for improved competitive advantage.
Enhanced customer satisfaction
Companies utilizing BI systems can use them across many departments. One company used their BI system to analyze call center volume and tickets. They were then able to identify issues in their communication and services that, once addressed, decreased the number of open service tickets and improved customers' satisfaction. A good BI system can be used in many ways to improve systems, services, and insights into current problems.
Three BI Examples
Still not convinced? Here's a quick snapshot of three companies that used business intelligence systems to their advantage.
PepsiCo cut its data analysis time down by 90% with the right BI tool.
Youngevity was able to enter new markets to become a global firm with the use of Acumatica BI.
MillerCoors created customized dashboards for their sales team using a BI system that resulted in the ability to derive market insights in as little as 15 minutes.
Your company may not be a beverage giant like PepsiCo or MillerCoors, or a health products maker like Youngevity. But whether you manufacture nuts and bolts for specialized building needs or food additives, nothing beats useful real-time data and deep insights into customer and sales activities. The right system makes all the difference.